Stoneware pipe is a used for low pressure pipeline where Industrial waste water, rain water, domestic waste water and public discharge water is drained out. Stoneware gasket produced by Ravani Ceramics is made from vitrified clay. It is used for sewerage purpose in domestic and industrial area in municipal region.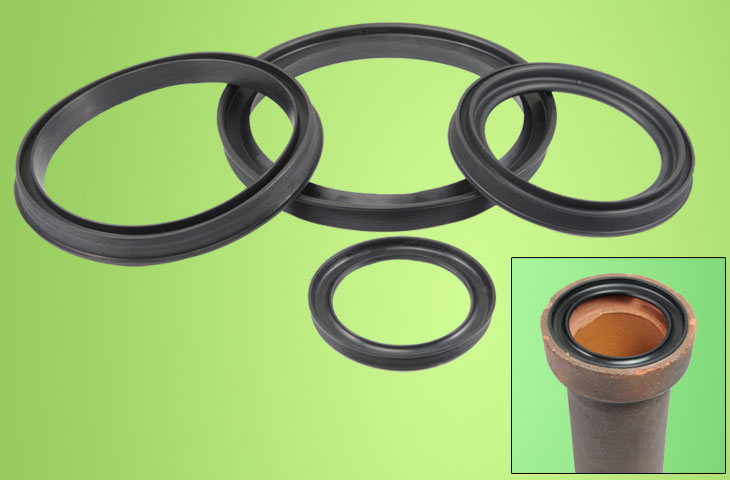 Advantages of Stoneware Pipe Gasket

1) Stoneware pipes are longer in size and so less number of pipes are required.
2) Gasket is fitted at pipe manufacturers end.
3) The gasket breakage is less while fitting.
4) The labour cost of  fitting is also low.
5) Laying of pipes is quick and hence it is intalled within a short period of time.
6) Pipes can adjust gound ups and downs due to the flexible design of the gasket.
How to fit the gasket
1) Clean the surface where you have to fit the gasket.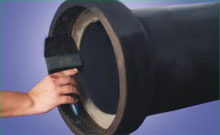 2) Apply some adhesive substance on the socket.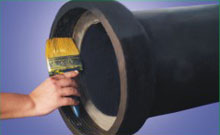 3) Fit the gasket in the socket.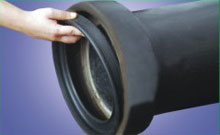 4) Check whether the gasket is adhesent to the socket.